Low Poly Golf Illustration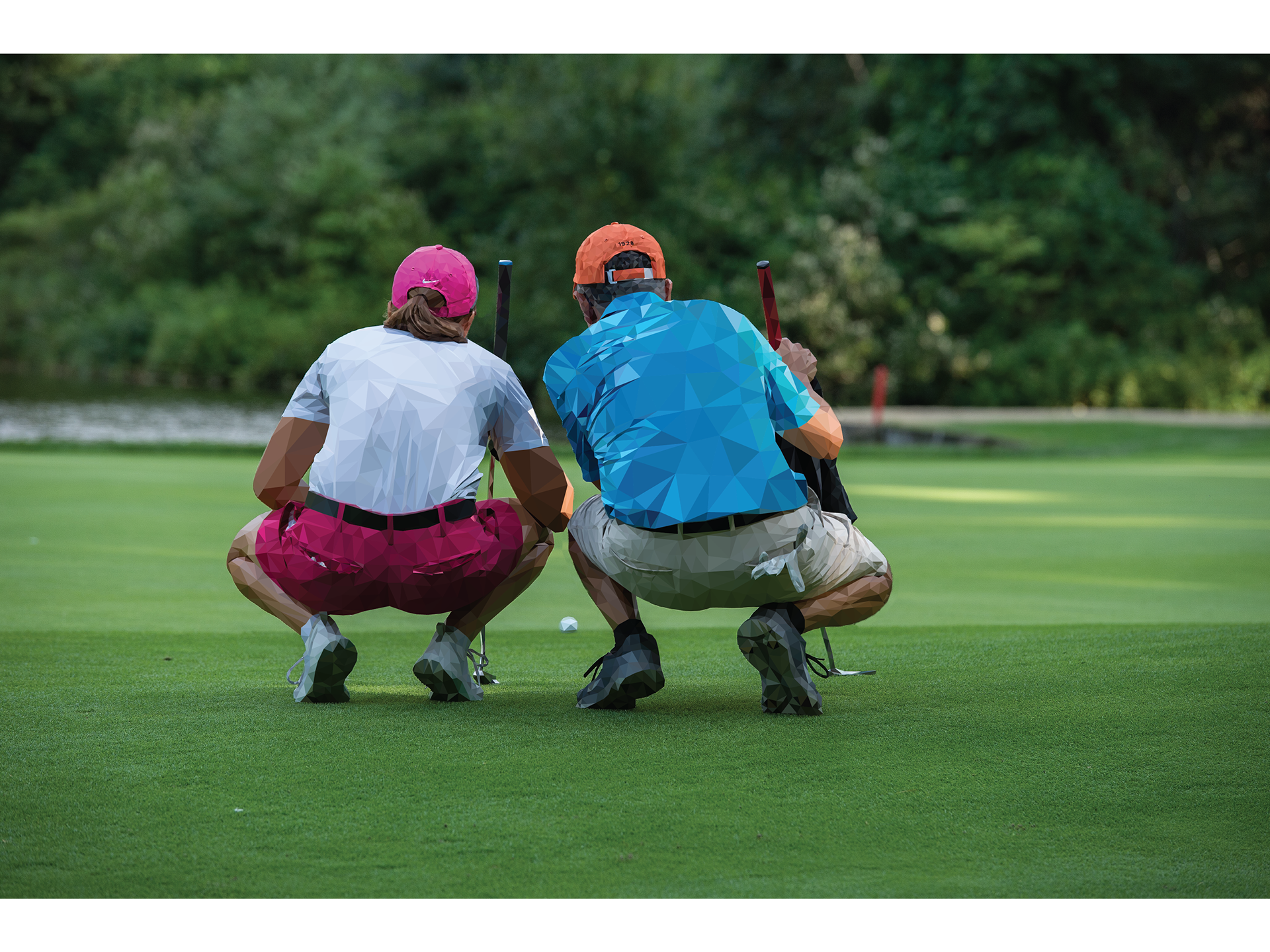 I took the original photo and overlaid triangles on top, abstracting away the definition derived from pixels and creating a visually appealing overlay. This low-poly technique is one I have fallen in love with. I think it brings a more digital and tangible feel to photos and illustrations. 
Please enjoy some of the process below!